2018-07-18
Very sore today after overdoing it yesterday with three repeats of the seven-minute workout. Can barely lift my arms. Work very busy; Dzung and I made an effort to go out to Hayashi for lunch. Frozen lasagna for dinner though.
No HackTile work, but put together an animation to post to Twitter.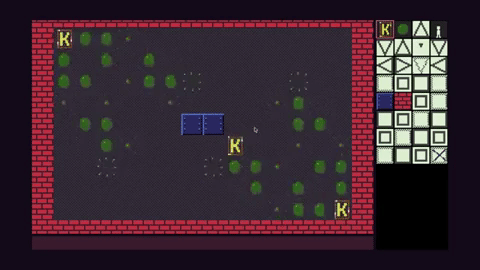 o
Have been playing around with the editor, thinking about rules.